Semi Private Cruise | Full Day
Duration of Tour
10 Hours
Dep. Location
Marina Zeas
Duration of Tour: 10 Hours
An amazing day cruise in three islands!
Three Islands Cruise Semi Private Full Day Trip
Take a unique trip in three islands close to the Athenian Riviera! We sail in Aegina, Moni Aeginas and Agkistri, three pictursque islands nearby Athens, to witness their amazing beauty and swim in crystal clear waters!
Discover all of the hidden charm of the Three islands with motor sailor boat excursions we organize. You will have the chance to explore all three different islands in a full day day.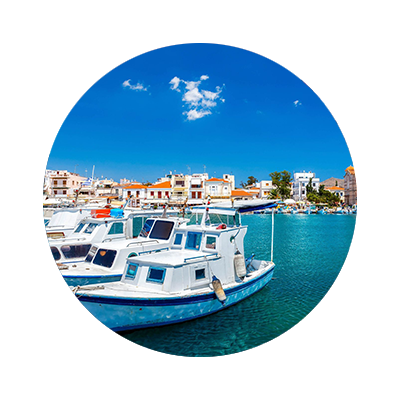 Aegina Island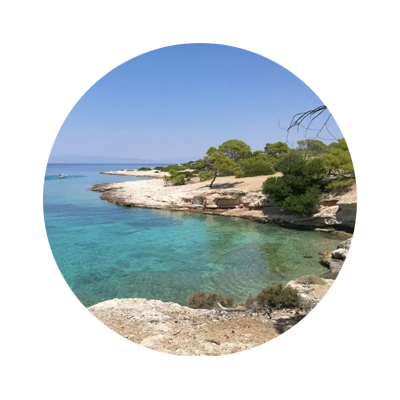 Moni Aeginas Island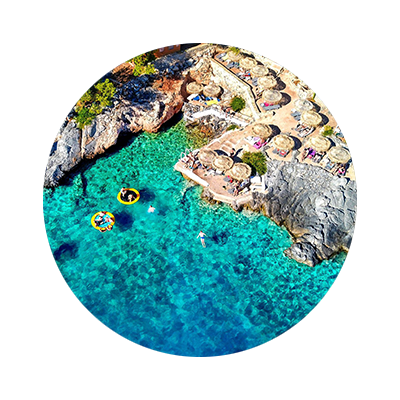 Agkistri Island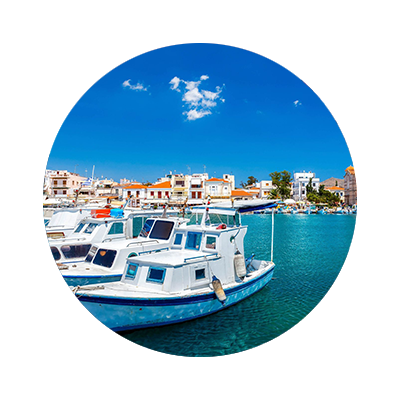 Aegina Island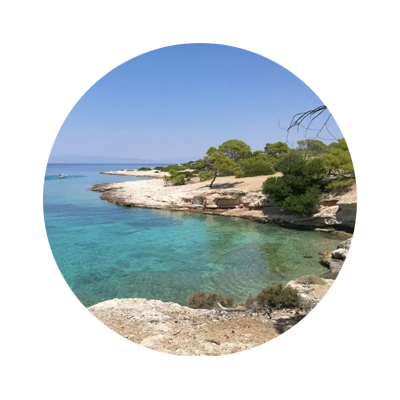 Moni Aeginas Island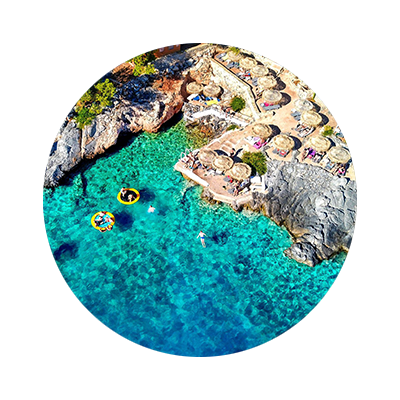 Agkistri Island
The magic of three islands in a single day cruise!
The yacht Achilles –traditional, wooden, motor yacht– is waiting for you; hop on to feel the pulse of three different islands in the Saronic Gulf for a day full of exploration, swimming, and fun! We start our cruise early in the morning from Marina Zeus, in Piraeus, and head east to our first destination, Aegina.
According to mythology, Aegina owes its name to the daughter of the god Asopos Aegina.
Zeus fell in love with and kidnapped her on the island of Oinoini, which was renamed Aegina. Once we disembark at the port of Aegina, you will be able to enjoy the stop as you wish. The island has many monuments, one of which is the famous temple of Aphaia, dedicated to the goddess Athena. Another beautiful attraction is the monastery of St. Nektarios, one of the largest monasteries in Greece, but also one of the largest Orthodox churches in the Balkans. If you prefer to stay in the city of Aegina, you can enjoy the walk in the traditional Aegean streets, full of shops, small restaurants, and cafés.
Our next stop is the island of Moni.
There you can swim for an hour in the clear blue waters, enjoy the sun, explore the seabed with the equipment we provide, or relax on the sun loungers enjoying the stunning view with a drink in hand. At Moni you'll be able to taste the delicious Mediterranean delicacies of our Taste on Board service. All our meals are carefully prepared on a daily basis, exclusively with selected local products. The flavors are uniquely combined with fine local wines from all over Greece.
Our last stop of the day will be the island of Agkistri.
The charming island has beautiful golden beaches, such as the famous Skala and Megalochori, and crystal-clear waters. If you like hiking, you'll be thrilled with the lush pine forests of the island, ready to be explored!
• Stops: Aegina (90'), Agistri (90'), Moni Island (60')
• Included: Entrance fees to the port of Aegina, entrance fee to Agistri, taste menu on board, drinks (wine, beer, soft drinks).
• Non-included: Entrance fees to museums & attractions / food & drink off board / shipping to offshore locations.
Book Now!
Book Three Islands Cruise Now!