Rhenia – Delos Islands Cruise
Private Cruise | Full Day
Dep. Location
Ornos, Mykonos
Duration of Tour: 7 Hours
Dep. Location
Ornos, Mykonos
A full day trip in greek history!
Rhenia - Delos Full Day Cruise
Cruise to the islands of Delos and Rhenia on a boat trip from Mykonos. Take a tour on the ancient ruins of Delos or stay by the boat and enjoy a dip in the sea. Continue to uninhabited Rhenia to swim and snorkel in crystal-clear waters!
This tour in Greek history will offer you a unique opportunity to discover two wonderful islands, as well as the ruins of the ancient temple of Delos! Get on board with us now!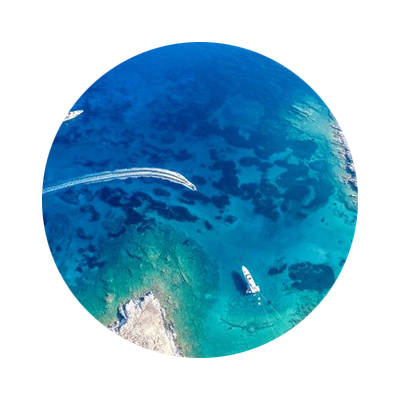 Rhenia Island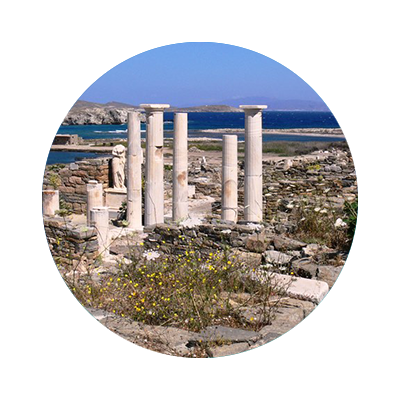 Delos Island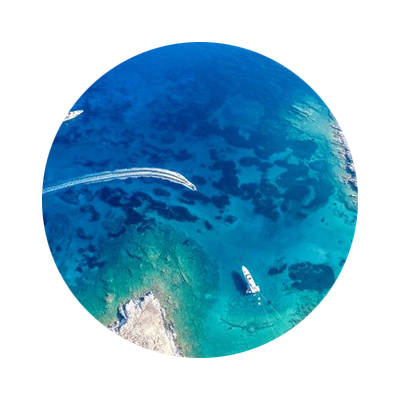 Rhenia Island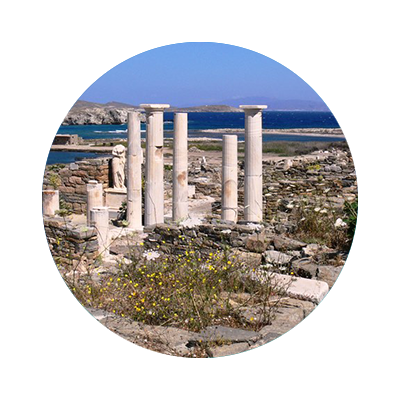 Delos Island
Rhenia and Delos islands are located aprx. 20 minutes away from Mykonos island.
If you are in Mykonos, you definitely have to make a visit in these iconic islands! According to the most updated tour guides for Greece, these islands are considered to be a piece of heaven on earth! Come with us in an amazing exploration in the islands of Rhenia and Delos!
Our cruise starts from Ornos beach, crossing the west side of the island and heading to Rhenia.
Rhenia is a small island that was connected in the ancient years with Delos. The main characteristics are the lonely and uniquely beautiful sandy white beaches, that are surrounded by the wild landscape. The sea is colored turquoise, and color variations start to appear as we get closer to the coast.
There we will visit the sandy beaches of Glyfada, Stena, Lia and Ampelia. In these amazing picturesque beaches, you will have the opportunity to swim and dive or snorkel! Ask our experienced crews to provide you with the on board equipment. The sea bed is full or sea life and shells, which you can keep as a memory from a wonderful cruise in the greek islands!
Leaving Rhenia, we continue our cruise towards Delos island.
In the ancient times, Delos island was especially famous as being the birthplace of the goddess Artemis and the god Apollo. Nobody was allowed to be born or die in the island of Delos because of that. So people were moving to the island of Rhenia to give birth or die, following the unwritten rules.
Delos is the only entirely open archaeological site in the world...
...a magical place with variable light conditions and a divine, mysterious energy surrounding the place. The archaeological site of Delos has being added recently in the Unesco World Heritage list as a protected region. Following the path in the landscape, you will reach the archaeological site of Delos. There, you will have the opportunity to explore the site, and feel the divine energy surrounding it!
After finishing your tour in the site of Delos, we will embark on board again and travel back to Ornos Beach, where our cruise began earlier that day! Of course, you will have the opportunity to taste various greek foods and drinks on board, carefully prepared by our famous chefs!